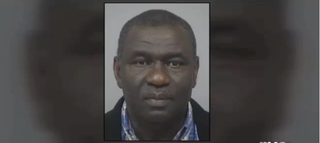 Gwinnett County, Ga., police arrested an Uber driver Thursday after a 16-year-old girl reported that he raped her during a ride, the Atlanta Journal-Constitution reports.
Police identified the driver as Abdoulie Jagne, 58, of College Park, Ga. Uber confirmed that Jagne had been employed with the company for two months, during which he drove all around the Atlanta metro area. Uber released a statement about the incident: "What's reported here is horrifying beyond words. Our thoughts are with the rider and her family during this time."
According to Gwinnett Police Department spokeswoman Michelle Pihera, the teen had been at an area bar on Monday drinking with friends, and one of them called an Uber for her to get home. At the apartment complex where Jagne dropped off the 16-year-old, the girl banged on doors and called for help, prompting one of the residents to call 911. The cops responding to the call found the 16-year-old with her pants still around her ankles; she told them she had been raped by her Uber driver.
Cops immediately took to her a local hospital, where she was evaluated.
Uber has been cooperating with the ongoing investigation and confirmed that Jagne has been permanently deleted from the app. Data from the app corroborated the girl's story, Pihera said, showing that the ride had taken much longer than it should have.
Jagne was booked for rape, but police say additional charges could be added, according to WGCL-TV. Investigators are also asking any other girls or women who may have been assaulted by Jagne to come forward.
Read more at the Atlanta Constitution Journal and WGCL-TV.


Source link